==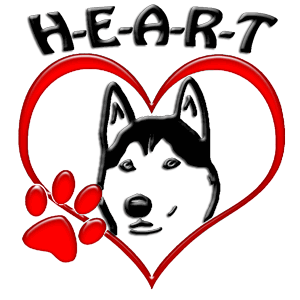 HUSKY-EDUCATION-AID-RESCUE-TEAM
Edit
Hello and welcome to the H-E-A-R-T Welfare  "Husky Education Aid Rescue Team" website. We all have a lot of work to do when it comes to the welfare of Siberian Huskies. More Huskies and Husky x breeds are finding themselves without a safe home and we at HEART Welfare are here to help as many of these as we can, whilst offering aid and advice to owners, to enable them to provide a better long term future for their own Siberian Huskies.
We can provide Advice, Help, Moral Support, Guidance, Rescue and Re-homing and so much more…. including a great fun and informative Facebook group as well as regular Husky meets and HEART Husky Camp.
Areas where we particularly need your help are:
Fostering
Homechecking
Transporting
Fundraising
If you can help with any of these then please fill out our Volunteer Application form.
If you are thinking about giving up your Husky then please fill out our Relinquish form.